TPR Electrical has highly trained staff members accredited in solar and battery installation and maintenance. We are qualified to calculate your energy needs to advise on which solar energy system is suitable to your personal home or business requirements, as well as let you know the pay back period on your system. Finding the correct solution for your property with realistic returns is something TPR Electrical's Adelaide electricians take seriously. All aspects are taken into account before deciding whether a system is suitable and beneficial to your business or private home.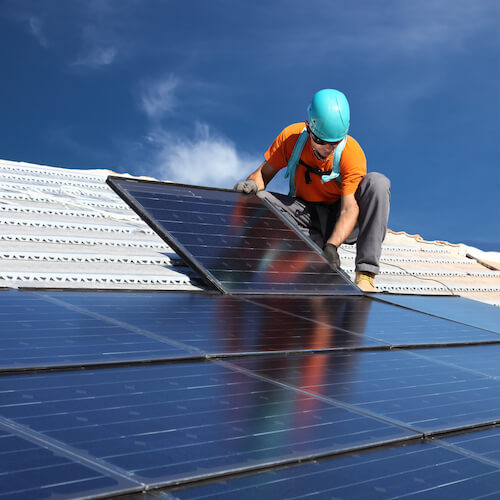 TPR has experience in a range of solar energy system services, including:
Install new solar systems to your requirements
Install systems ranging from 2kW – 100kW systems
Battery back up systems
Off grid systems
Accredited installers
Specialising maintenance and system checks of solar systems
Cost analysis experts on systems and household/commercial usage
Overall reassessment of household consumption
Cleaning Systems
The financial savings of going solar are just one reason to update your system. You will also be contributing to a cleaner environment by using renewable energy over fossil fuels like coal and natural gas. When these fossil fuels are burnt, they create pollution and are a factor in climate change. By using what is essentially an endless resource, you are cutting down on these greenhouse emissions and becoming a more sustainable household or business.
If you're ready to talk to Adelaide electricians about getting started with solar, or if you simply require maintenance for a current solar system, give TPR Electrical a call today!